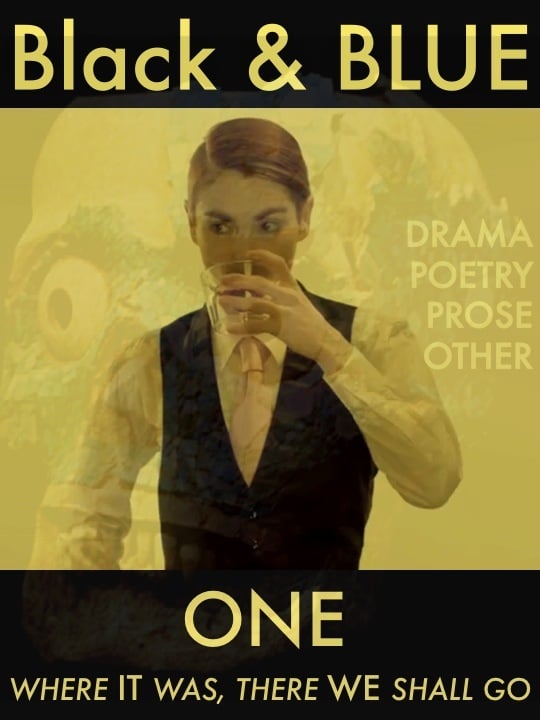 Black & BLUE 1 — WHERE IT WAS, THERE WE SHALL GO
£

5.00
---
---
Poetry, Drama, Prose & Other from a variety of new & established writers from all over the world.
The piece of language that accompanies our first issue is 'Where it was, there we shall go'
There is a particular theory on the origin of language which states that there couldn't have been a gradual build up of words and signifiers - the whole of language would have to have been in place already.
This means that we all must have come to an unspoken conclusion together that we were going to go somewhere and language would take us there.
Now we just have to try to remember where that place is, and we do that by playing language games and putting them out there for people to think about.
Our Manifesto is here: www.blackbluewriting.com