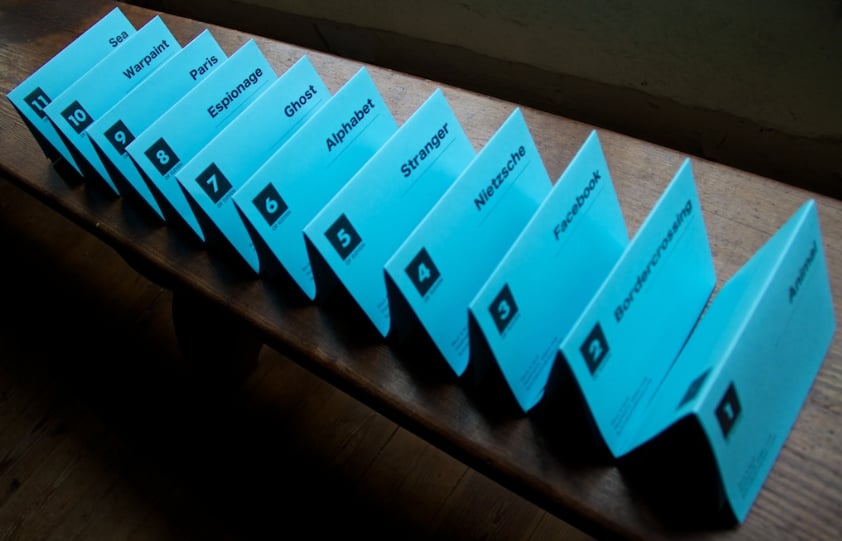 Black & BLUE Pamphlets
£

1.00

/ On Sale
---
---
A brand new series of political pamphlets by Black & BLUE:
(1)Animal, (2)Bordercrossing,
(3)Facebook, (4)Nietzsche,
(5)Stranger, (6)Alphabet,
(7)Ghost, (8)Espionage,
(9)Paris, (10)Warpaint,
(11)Sea
The Black & BLUE pamphlets are a series of 11 pamphlets produced by Black & BLUE. They aim to blur the genre between poetic writing and political pamphleteering. They all express revolutionary feeling in poetic language. They are political post-poems.
Black type. Blue paper 120gsm. Beautifully designed, and folded to a postcard format. They cost one pound each.
They can be sent to yourself or anyone you like.